Legislative Alert: February 1, 2021
admin-user-default
01 Feb, 2021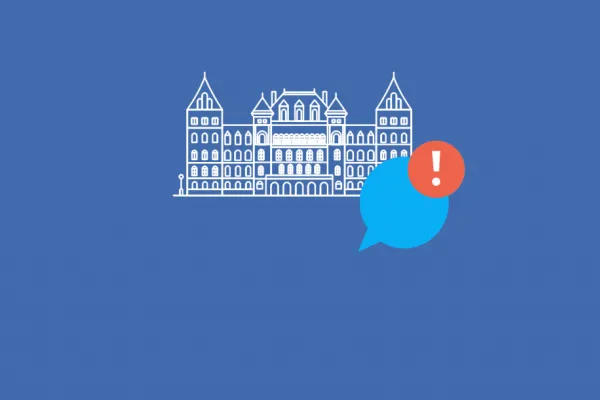 President's Message

Eradicating COVID-19 and Protecting Workers



The NYS AFL-CIO and its affiliates have worked tirelessly to enact safety standards and protocols for essential workers throughout the pandemic and to ensure that those workers and their families who have become sick or died receive the medical care, wage replacement and death benefits necessary. Passage of quarantine sick leave, death benefit and workplace safety standards for public sector workers and a slew of related executive orders and guidance from various state agencies on these issues are just some of the ways we have fought the effects of COVID-19.
   
These efforts will remain front and center in 2021 now that essential workers and vulnerable populations are eligible to receive the vaccine. We support immediate enactment of legislation to ensure all workers get four hours of paid leave to get the vaccine. This will both encourage those who are questioning whether to get the vaccine to move forward and for those eligible, it will quicken the pace to get vaccinated.

Further, passage of the NY HERO act will establish statewide protocols that private sector employers must follow to combat COVID-19 and any future outbreaks of infectious disease. This builds on the public sector legislation that was signed in 2020 and will not only help keep workers safe but will help employers stay safely operational and avoid the general confusion and chaos that came from a lack of leadership from the federal government.

We will also continue to seek improvements in the workers compensation system to ensure that those workers who keep our health care system running during any future emergency are taken care of if they are injured, become ill or die as a result. Whether through legislation or administrative action, we must ensure the medical and family needs of these heroes are met.

Mario Cilento, President


Call To Action
LABOR LOBBYISTS MEETING
Monday, February 8, 2021, 1:00 p.m.
Comptroller Thomas DiNapoli will be the guest speaker.
This will be a zoom meeting.
Issue of the Week

Prevent Wage Theft in Construction (S. 2766 Ramos/A. 3350 Joyner)


This legislation amends the Labor Law to require that the prime contractor on private construction projects who holds the direct contract with the owner will be jointly and severally liable for wage theft and, civil violations committed by any subcontractor on its job site. Prime contractors are already liable for the actions of their subcontractors on New York Public Works projects. This would make such a rule uniform across the entire construction industry in the State.
Currently, workers may only bring a private wage theft action against the subcontractor directly responsible for their paycheck. Even when such suit is successful, workers often are not made whole because the subcontractor is often judgment proof or can change its corporate identity to avoid liability. This problem is magnified in the construction industry where the use of subcontractors and labor brokers is extremely prevalent. This bill provides New York construction workers with a much-needed remedy against wage theft by holding the prime contractor liable, making it far more likely that exploited workers will be able to collect their wages in these actions.
This bill is needed not only for workers but for law-abiding small businesses that do not violate the law as prime contractors will be more likely to thoroughly vet the subcontractors being selected on each project. The state stands to gain as well, as more businesses and workers would be in compliance with income tax and workers' compensation laws.
Therefore, this Federation urges this bill be passed.
For further information contact Mike Neidl at 518-436-8516 or by email information@nysaflcio.org