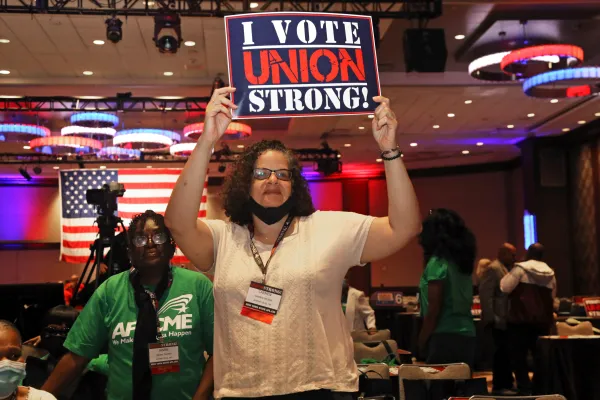 When we work together, we can elect leaders who will fight hard for working people. You can help by voting in every election, participating in labor walks, phone banks and rallies, and by talking to your union family about the candidates who will fight for working people.
Voter Information
Election Day is on November 8, 2022. You can vote early from October 29th through November 6th. You can find out where you vote and information about your voter district using the Voter Lookup tool on the New York State Board of Election website.
If you need to register to vote or update your voter registration information, you can do so on the New York State Department of Motor Vehicles website. If you are not already registered to vote, you must do so by October 14th in order to vote in the 2022 General Election.
If you need to speak with your local Board of Elections, you can search for them here or call (800) 367-8683.
Find UNION STRONG Candidates
The New York State AFL-CIO carefully researched the candidates who will be on the ballot this November. Visit our endorsements page to see the list of candidates we recommend. 
Get Involved!
Phone banks, walks, rallies and other campaign events are some of the best tools we have for electing leaders who care about working people. Use the form below to find and participate in events near you.