Legislative Alert: March 15, 2021
admin-user-default
16 Mar, 2021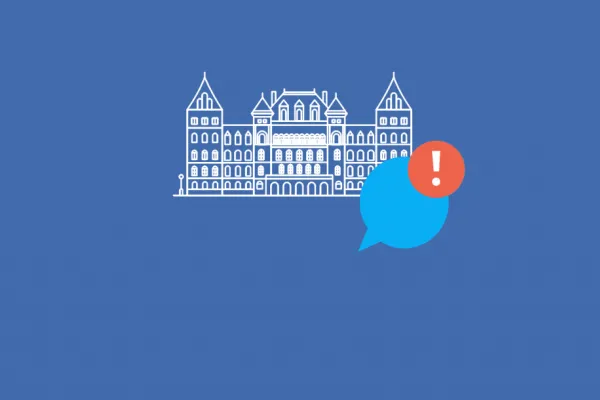 President's Message

New Renewable Energy Policy Must Have Labor Standards


The NYS AFL-CIO and its affiliates have been working to implement the Climate Leadership and Community Protection Act in an effective and responsible way. Many affiliates have been involved in the panels and workgroups that were created to provide input about reducing the state's carbon emissions, improve environmental and energy policy, and transition industries negatively impacted by the CLCPA to protect jobs and the tax base as well.

It is imperative that wage and job standards are included in the development of renewable energy. Protections like requiring prevailing rate and project labor agreements on the construction of facilities is critical. But we also must do more to ensure we create family sustaining jobs that lift up our communities. This includes the ongoing operation and maintenance of renewable energy generation and distribution, as well as the manufacturing and supply chain projects and facilities.

We strongly applaud both houses for including labor peace agreements for employers that provide the ongoing operations and maintenance of renewable energy facilities. Both houses also include Buy American provisions for the manufacture of component parts. We support and are exploring the possibility of including Buy-NY for component parts where feasible.



Mario Cilento, President


Call To Action
LABOR LOBBYISTS MEETING
Monday, March 22, 2021, 1:00 p.m.
This will be a zoom meeting.


Issue of the Week

Vaccine Leave Bill Signed            


On Friday a vital bill (A3354B - Fall/ S2588A - Gounardes) for workers and the response to the COVID pandemic was signed into law. This will grant four hours of paid leave, per dose, for all public and private sector workers to get their COVID-19 vaccine. It is a critical step forward to get more people vaccinated and will help speed up the process of achieving herd immunity so we can eradicate COVID-19 and get our state back on the road to recovery.

Also signed into law is a two-year extension to ensure enhanced death benefits continue for the families of public sector workers who fell ill while working through the pandemic and died as a result.