Legislative Alert: May 6, 2022
New York State AFL-CIO
06 May, 2022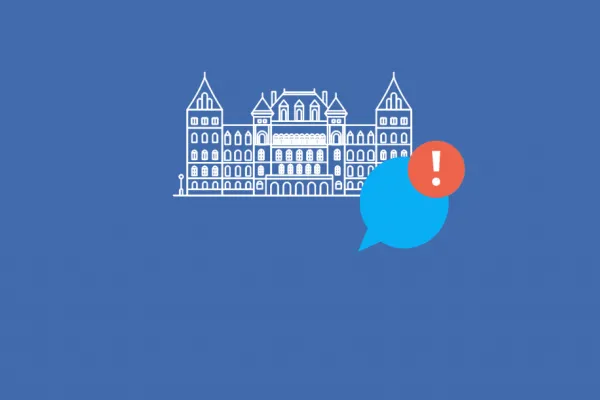 State's Minimum Wage Should Keep Up with the Needs of Workers
New York State's minimum wage law has historically been inadequate for far too many workers. For decades, the minimum wage has been etched in statute as an inflexible and often arbitrary dollar amount that does not reflect the needs of working families. Making matters worse, the inflexible amount only changes AFTER the benefit has been stagnant for so long that its value has been rendered meaningless. The last such increase was in 2016, over 6 years ago, and was staggered at 3 different paces based on region. Each region's value is decreasing due to inflation and myriad other factors.
The minimum wage law continues to allow a separate and lower wage for tipped workers and there are several specific industries, such as fast food, that have had to resort to wage orders to keep pace with real-world worker needs. All of these factors combined have been a disservice to the workforce and contribute to broader pay rate problems. The stagnation of the minimum wage also contributes to stagnation of pay for incumbent, longer term workers as employers have no incentive or reason to ensure that their annual raises keep pace with entry level positions. Also, the ongoing staffing problems that continue to plague public and private sector employers are in large part a reflection of inadequate pay.
New York City and the suburbs are now at $15.00 an hour and upstate New York is at $13.20 an hour. Unfortunately moving forward, it appears the minimum wage will remain flat even as inflation is over 8%, and health care, energy, taxes, interest rates and other costs of living increase at a fast pace. It is time to address the shortfalls in our minimum wage law once and for all.
We need to index the minimum wage to address the true cost of living so that it increases at regular, sensible intervals. This will mean workers will be able to predict and rely on regular increases and it will remove the need to make the arbitrary and large increases to make up for past shortfalls. Indexation will also mean that businesses will be better able to budget and plan for the increases, rather than having to absorb a 'sticker shock' increase that we need to periodically enact.
An immediate catch-up should be enacted so that the cost of living in downstate areas is reflected. We should also ensure tipped workers are finally treated equally with all other workers. We urge the Legislature and Governor to enact these changes this session. We look forward to supporting this vital issue.
Mario Cilento, President
LABOR LOBBYISTS MEETING
Monday, May 9, 2022, 1:00 p.m.
Staff from the NYS Attorney General's Labor Bureau will be the guest speakers.
This will be an in-person meeting.
Raise and Index the Minimum Workers' Compensation Benefit
S8271A Sanders
The minimum benefit for injured workers is $150 per week. This benefit level, which has now stagnated for over nine years, is simply too low. Nobody can support themselves, much less a family, anywhere in this state at that rate.
This bill would raise and index the minimum rate to one-fifth of the statewide average weekly wage. By taking this step, the legislature can ensure that low wage workers injured at work do not fall between the cracks. Further, this change would benefit injured workers that earn a bit more but have a low disability rating and whose injury prevents them from performing their previous work.
By passing this legislation New York will inch closer to its obligation to ensure that injured workers are treated with dignity and respect.
Therefore, this Federation urges this bill be passed.