Don't Let NY Entertainment Workers Lose Their Health Insurance!
New York State AFL-CIO
21 Mar, 2022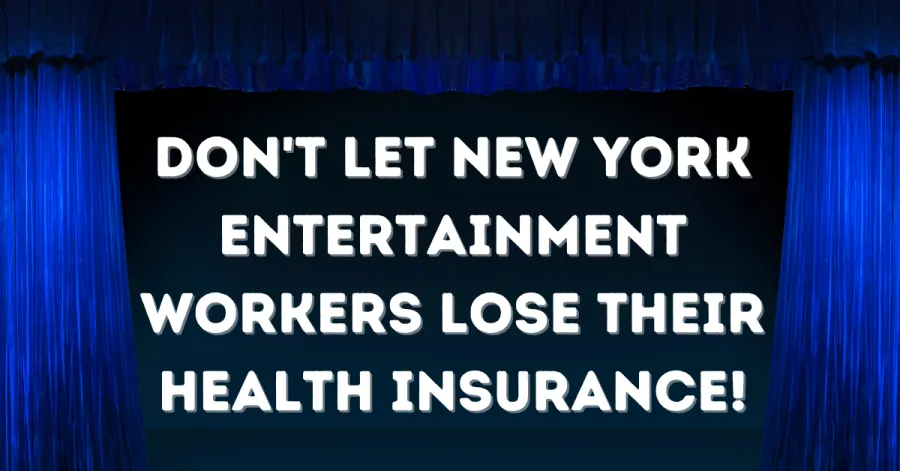 New York's entertainment industry was one of the hardest hit by the pandemic. Thousands of workers lost their jobs, which resulted in loss of healthcare coverage. As the industry struggles to recover, it is critical that we continue to support these workers.
The COBRA subsidy program has been a crucial lifeline for entertainment workers who lost their health insurance, but it does not currently reach everyone who needs it. The program must be expanded to more adequately cover middle-income workers who are struggling.
Tell your state legislators to continue the COBRA subsidy program and to make it more inclusive now!