The New York State AFL-CIO Celebrates First Farmworkers Union in NYS
admin-user-default
06 Oct, 2021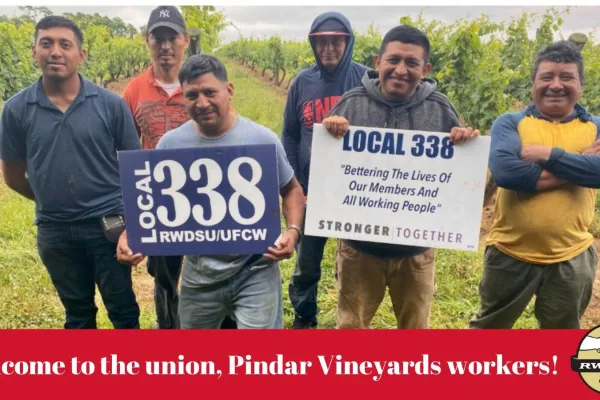 Albany, NY - "Today we welcome our first farmworker siblings into the labor family," said New York State AFL-CIO President Mario Cilento."
"The historic PERB certification means for the first time, and because of the passage of the Farm Laborers Fair Labor Practices Act, farmworkers will be part of a union that will give them the dignity and respect they deserve.
"This is the culmination of a decades-long fight centered upon one simple premise: that farm workers deserve fairness, equality, and justice.
"We are extremely proud of the efforts of Local 338 RWDSU/UFCW.
"Congratulations to the farmworkers and Local 338 President John Durso on this historic achievement and thank you to those who helped make it happen, including former NYS AFL-CIO President Denis Hughes, Senator Jessica Ramos, Assemblywoman Catherine Nolan and Rural and Migrant Ministry Executive Director the Rev. Richard Witt," Cilento said.