President Mario Cilento on Picket Line with SAG-AFTRA for a Fair Contract!
New York State AFL-CIO
19 Jul, 2023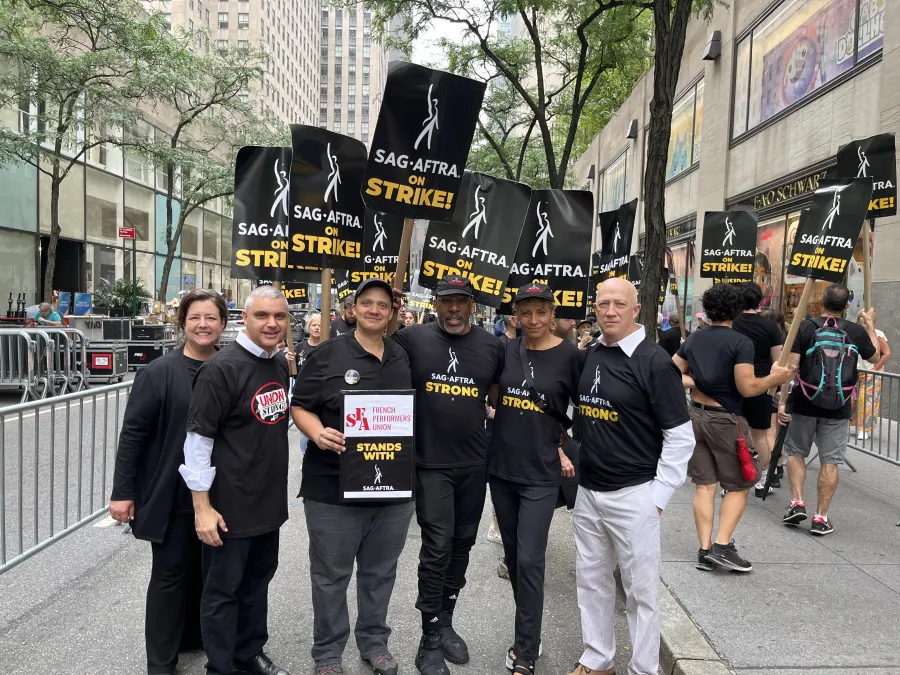 "The entire union movement in the state of New York which includes our 2.5 million members from the public sector, private sector, and building trades wholeheartedly supports our siblings of SAG-AFTRA in their fight for a fair contract. We will stand shoulder to shoulder with these dedicated professionals until they get the fair and equitable contract they deserve. The full resources of the New York State AFL-CIO will be at the disposal of SAG-AFTRA for as long as necessary. The AMPTP needs to understand one very simple fact: the union movement is in this fight together. And together, as one family, we will win this fight because we are Union Strong!"