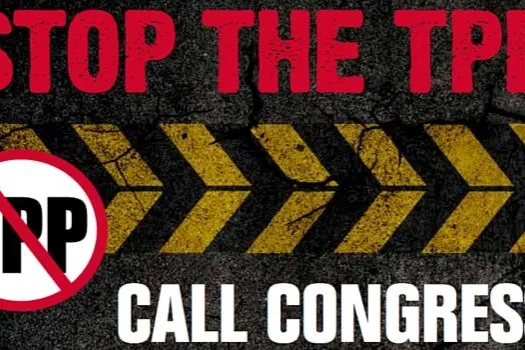 Earlier this week, representatives of the United States and 11 other countries signed the Trans Pacific Partnership (TPP), setting the stage for our advocacy to stop the massive trade deal in Congress.
It is critical that working people raise their voices and let members of Congress know that if the TPP comes up for a vote, we are going to kill it once and for all.
We urge you to encourage your members tocall Congress

Monday

andTuesday, February 8-9. Our goal is to inundate U.S. House offices with the message that Congress must reject - and not put to a vote - trade deals that lower our wages and kill our jobs.
We've set up a toll-free phone line that members can use to call their member of Congress. There is also an option for members to be connected to their representatives via text message.
Text

TPP to 8778777
or Call
1-888-332-2853
The Trans-Pacific Partnership trade deal will kill jobs and lower wages. Tell Congress to STOP the TPP. Text TPP to 877877 today. Posted by New York State AFL-CIO onMonday, February 8, 2016