Union Strong Ep 72: Fighting for Fairness on a picket line in Brooklyn
admin-user-default
17 Aug, 2021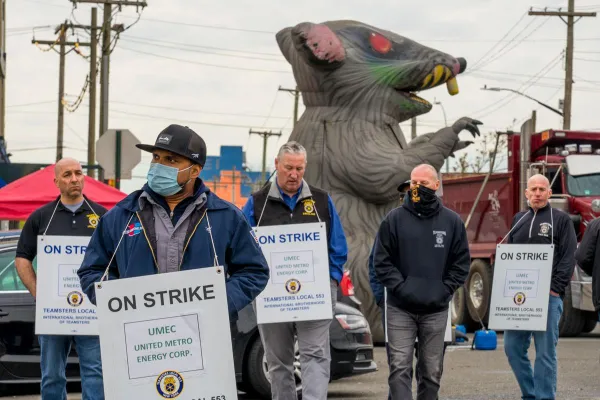 The essential workers at United Metro Energy Corporation in Brooklyn, New York have been on strike since mid-April.
The oil terminal workers are fighting for their first union contract after joining Teamsters Local 553 in 2019.
On the latest Union Strong podcast Andre Soleyn, a terminal worker and leader of the strike, talks about their fight to get what they deserve and their determination to prevail. 
http://teamsters.nyc/locals/local-553/
212-929-6828 call in number for teamsters 553