Union Strong Episode 81: Brewing Solidarity at Starbucks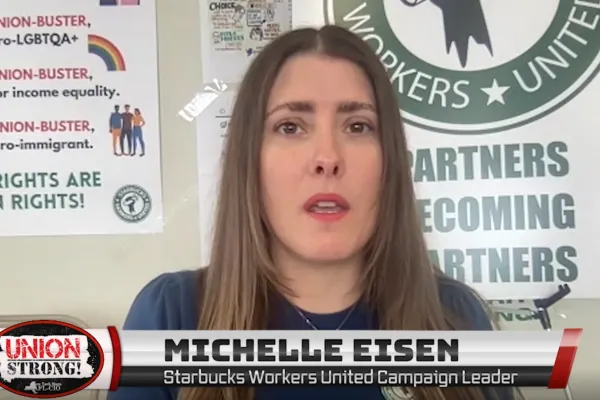 Workers at Starbucks stores across the country are banding together and filing for union recognition at a pace not seen in recent memory, and it all started in Buffalo, New York.
On the latest Union Strong podcast, one of the workers leading the campaign gives us an inside look into what it's like taking on a corporate giant determined to stand in the way. And Workers United Secretary-Treasurer Edgar Romney joins us to discuss the unique way the campaign started and what's next. Watch here or listen wherever you get your podcasts.