Union Strong Podcast Ep: 63 Passing the Pro Act
admin-user-default
07 Apr, 2021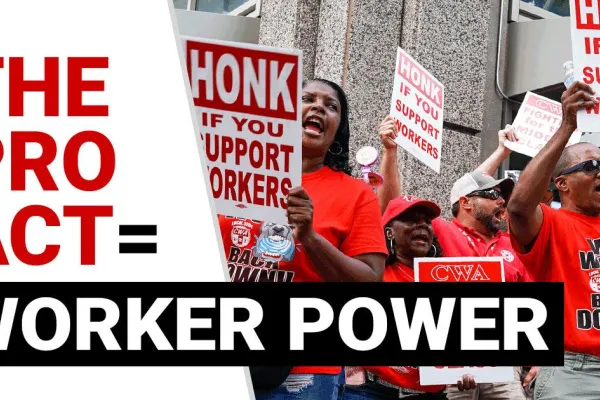 Workers in America favor unions and tens of millions of Americans want to join one.
So, what is stopping them? Our labor laws are outdated.
On this podcast we take a deep dive into a generational opportunity that is on our doorstep; passing the Protecting the Right to Organize Act, also known as the PRO Act.
New York State AFL-CIO Chief of Staff Ryan Delgado joins the podcast to explain what the PRO Act is, why it is so important to working people and the opportunity to get it passed.