Union Strong Podcast Ep 65: "It was terrifying." - NYSNA Nurse at Albany Med
admin-user-default
05 May, 2021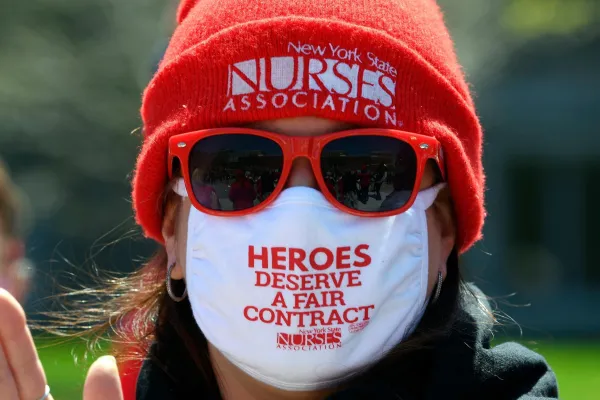 Liz Egan is a registered nurse at Albany Medical Center who describes working throughout the height of the COVID pandemic as, "terrifying." 
She is among the nurses who rose to the challenge during COVID, treating patients and saving lives under unimaginable circumstances.
On this podcast, a look behind the scenes at a hospital where nurses are called heroes but treated much differently. 
Nurses at Albany Medical Center chose to belong to a union, the New York State Nurses Association (NYSNA), three years ago and continue to fight for their first contract.