Union Strong Podcast Ep 70: Forming a union should not be this hard
admin-user-default
13 Jul, 2021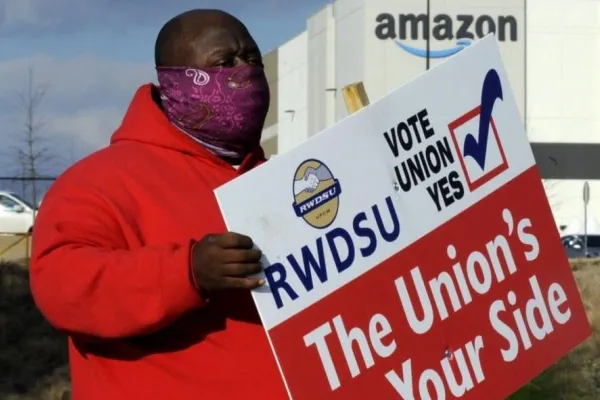 The campaign to unionize workers at the Amazon Warehouse in Bessemer, Alabama has been referred to as the most important labor struggle in more than half a century.
We know the outcome as announced three months ago by the National Labor Relations Board, which determined workers voted against joining a union. That outcome is being challenged by the Retail, Wholesale and Department Store Union (RWDSU).
On the latest Union Strong podcast, RWDSU NYC Director and Vice President David Mertz is our guest to discuss the lessons learned from the campaign, including how the PRO Act would have changed the landscape of the union election.