Workers Memorial Day Message from President Mario Cilento
admin-user-default
28 Apr, 2020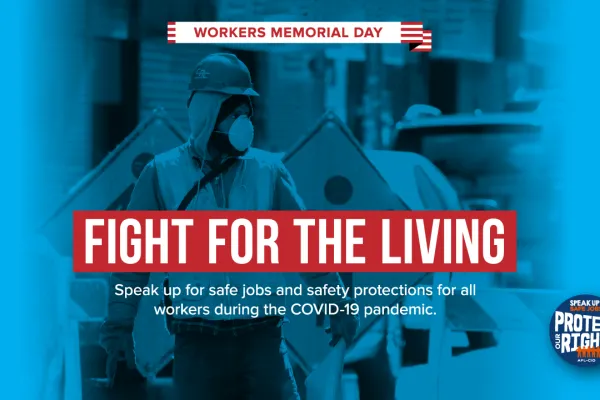 On this Workers Memorial Day, we remember and pay tribute to all those who have lost their lives on the job due to COVID-19, and those who have been injured or made sick from other preventable workplace tragedies.

This year is even more heart wrenching as we pause to try to come to terms with the alarming number of our brothers and sisters we have lost due to this health crisis and even worse, knowing that it's not over.

Those sick and dying from COVID-19 work in healthcare, transportation, delivery, pharmacy, grocery, broadcasting, construction, public services, education, cleaning, building services, and other industries dealing with the public.

They're hardworking New Yorkers, putting their own lives and their families' well-being at risk, simply doing their jobs, so that you and I can stay safely at home.

That is why now, more than ever, we need to advance workers' rights. 

Today, we come together to demand protections for these workers. Unions are working to empower and protect those in harm's way—all working people should have access to the appropriate resources, training, equipment and protocols necessary to be protected, and to stop the spread of this virus.

In addition, the Workers' Compensation Board must take decisive action to ensure that workers who contract COVID-19 in the workplace receive the health care, wage replacement and, in far too many cases, death benefits they and their families need and deserve.

We may not be able to gather together at union halls, worksites or memorials, but we are together as a community enduring a time of crisis most of us have not experienced in our lifetime. We will emerge from this extraordinary challenge by fighting for safe workplaces, worker protections, the freedom to have a union, economic security, and an opportunity for a better life for all.