Governor Kathy Hochul meets with New York State AFL-CIO Executive Board
admin-user-default
26 Aug, 2021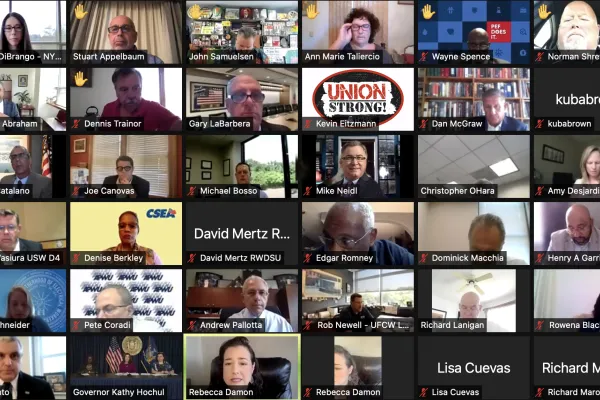 Albany, NY – Earlier today, New York State AFL-CIO President Mario Cilento welcomed Governor Kathy Hochul to a special meeting of the federation's executive board.
"Throughout her career in public service, Governor Kathy Hochul has demonstrated a clear commitment to improving the lives of union members and all working people across the state," said Cilento.
"She has always been a friend and supporter of organized labor and working people.
"We appreciate the governor taking the time to listen to the concerns of our board members and giving each of them an opportunity to discuss their individual priorities.
"The Labor Movement looks forward to working with Governor Hochul as she leads us through the many challenges we continue to face as a result of COVID-19," Cilento added.
The New York State Executive Board is made up of union leaders representing 2.5 million members from the public sector, private sector and building trades unions.