New York Congress Members, State and Local Officials Declare Opposition to Controversial Trans-Pacific Partnership (TPP) Trade Deal
Kevin Eitzmann
07 Apr, 2016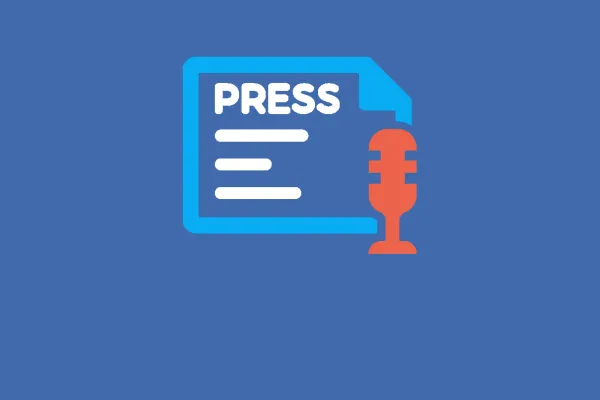 Manhattan, NY
– Federal, State and City leaders joined labor, environmental, progressive and consumer groups today, Thursday, April 7, 2016, on the steps of City Hall to show their unified opposition to the massive Trans-Pacific Partnership (TPP) and to urge all members of Congress to defeat the proposed trade agreement if it comes to a vote.
The United States and 11 other Pacific Rim nations – Australia, Brunei, Canada, Chile, Malaysia, Mexico, New Zealand, Peru, Singapore, Vietnam and Japan – signed the TPP on February 4, 2016. The New York elected leaders who gathered in Manhattan today went on record against this secretly negotiated trade deal and urged all members of Congress to join them in their opposition.
"TPP has lacked transparency from the beginning, which is why I voted against fast track. Now that we have all seen how lopsided it is, I'm happy to stand in solidarity with my friends in labor and colleagues in government to say this is a bad deal that should be stopped," said
Congressman Eliot Engel
, Ranking Member of the House Foreign Affairs Committee. "When it comes to trade deals, we have a responsibility to working families to make sure that any agreement we enter into treats them fairly. It has been apparent for some time now that TPP does not do that. I am not opposed to trade, but I cannot in good conscience support an agreement that will only exacerbate wage stagnation and lead to greater economic hardship for American workers."
Congressman Jerrold Nadler
said, "Ever since NAFTA in 1993, these so-called free trade agreements have all been sold on the same propaganda; that they will boost exports and increase jobs. Yet the results have always been the same, with one of our biggest exports being American jobs.  The TPP will benefit multi-national companies without enforcing adequate labor, environmental, or human rights standards, or protecting against currency manipulation. History has shown that agreements like the TPP will further threaten our trade deficit while destroying millions of American jobs and depressing American wage levels."
---
Congresswoman Nydia M. Velázquez
said, "TPP would only serve to drive down wages, undermine workers' rights, damage our environment and weaken our communities.  Working families must speak with one voice in opposition to this harmful agreement."
---
Congressman Hakeem Jeffries
said, "We should be focused on raising wages for hardworking Americans across New York State and this nation. Unions have played an essential role helping American businesses achieve record productivity and profits over the past several years.  It's time workers finally enjoy the fruits of that labor. We don't need free trade -- we need fair trade."
---
Congresswoman Grace Meng
said, "Last year, I joined labor organizations on the steps of City Hall to voice our opposition to Fast Track authority. Now we're here again to say no to the Trans-Pacific Partnership. TPP is a bad deal for jobs and workers here in New York and throughout the country. It would destroy jobs, harm the environment and eliminate important consumer protections. We must fight against this terrible agreement, and I will work with labor and my colleagues in Congress to do all we can to stop it."
---
Congressman Daniel M. Donovan Jr.
said, "My criteria in deciding whether to support this deal is simple: will it cost American workers their jobs? The answer is yes. I cannot support a proposal that puts more blue collar jobs on the chopping block."
---
"We cannot sacrifice the American middle class in the name of the almighty dollar. Congress must reject TPP - or we risk repeating the troubling history of NAFTA, and undermining the working families who are already hurting from rampant economic inequality. We need national policies that upend income inequality, not aid and abet it," said
NYC Mayor Bill de Blasio
.
New York State Senator Jesse Hamilton
said, "Every NY State Senator, every NY Assembly Member, our collective ability to represent our constituents would be weakened by the passage of TPP. I am honored to represent the people of Central Brooklyn, fighting for our neighborhoods and the rights of all New Yorkers. TPP poses a serious threat to those rights—endangering our ability to uphold consumer rights, our ability to combat unfair labor practices, and our ability to impose regulations that keep our air clean and our water safe to drink. In particular, the Investor-State Dispute Settlement system would empower foreign corporations to attack New York's laws outside our courts in unaccountable tribunals. As New Yorkers, we must say NO to TPP."
"New Yorkers cannot afford to lose more jobs to offshore companies.  The post-NAFTA years have resulted in a huge loss in manufacturing jobs.  We must learn from NAFTA that this kind of complex trade agreement must protect the rights of states to enact and enforce statutes in place for environmental and consumer protections," said
Assistant Speaker Felix W. Ortiz
(D-Kings).
"I have long stood in opposition to the TPP because it would undo so much of the work we have done on the state level to protect good paying jobs and the environment, "said
State Senator Adriano Espaillat
. "We cannot allow a trade deal to turn back progress on environmental protection and labor rights; we must stand united, as we are today, in opposition to this deal to send a clear message to Congress that this is a way backward, not a way forward."  
"The TPP would allow international corporations to ignore hard fought worker protection, food safety, and environmental regulations established in the U.S. and its localities and would put U.S. businesses that play by the rules at a disadvantage. The agreement was negotiated by the very people who stand to benefit from it -- international corporate interests -- but it was kept secret from the public and from lawmakers. A year ago the New York City Council passed my resolution to make New York City a "TPP-Free Zone," and today I stand with my colleagues in city, state, and federal government urging Congress to vote "no" on the TPP," said
Council Member Helen Rosenthal
, Prime Sponsor of Res. 576-2015, Declaring the City of New York a "TPP-Free Zone."
"With so many unemployed New York City residents, particularly in the Rockaways and southeast Queens, we should not be focused on creating a fast track to securing jobs overseas," said
Council Member Donovan Richards
(D-Far Rockaway). "When we look at this deal, this is about corporate welfare at its greatest; this is doing a disservice to the American people by diverting opportunities out of the country and eliminating standards right here at home."
New York State AFL-CIO President Mario Cilento
said, "The Labor Movement is united in standing up for good jobs, better working conditions and higher wages. The TPP would do the exact opposite. It is a corporate-driven trade deal that supports job-killing policies and it must be stopped."
New York City Central Labor Council, AFL-CIO President Vincent Alvarez
said, "Simply put, the TPP is a bad trade deal that would kill American jobs, and leave workers to struggle to make ends meet.  We cannot and will not sit back and allow good, middle class jobs to be shipped overseas.  New York City's working men and women will continue to stand together to fight the TPP and all other trade deals that hurt working people."
New York Congressional Representatives sent a
bipartisan letter
to President Obama on March 23, 2016 opposing the TPP.
The New York City Council passed a
resolution
on April 28, 2015 declaring the city a TPP-free-zone.
Sponsoring organizations include the New York State AFL-CIO, Food & Water Watch, Sierra Club Atlantic Chapter, Working Families Party, International Association of Machinists and Aerospace Workers, Communication Workers of America, NYC MoveOn, TradeJustice New York Metro, Global Justice for Animals and the Environment, Big Apple Coffee Party
###