New York State AFL-CIO and Senator Ramos call on Farm Wage Board to treat Farmworkers Fairly
admin-user-default
20 Aug, 2021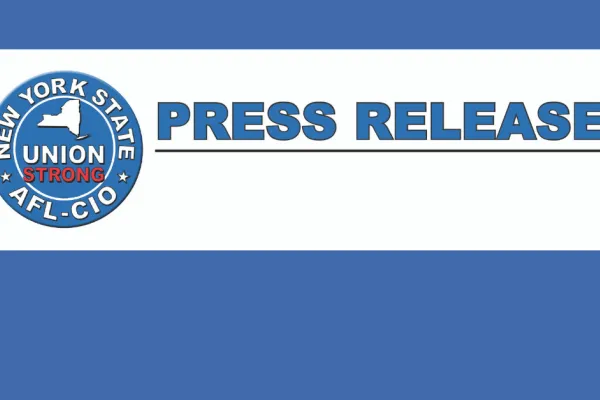 Albany, NY - Farmworkers are once again being treated as less than other workers when it comes to being paid overtime for the challenging work they do.
After delaying for a year, the New York Department of Labor's Farm Wage Board will soon restart the process of determining how to get farmworkers from the 60-hour per week overtime threshold to the same 40-hour per week threshold that all other employees have.
"Farmworkers finally won basic labor rights with passage of the Farm Laborers Fair Labor Practices Act in 2019 which includes the right to organize a union, a mandatory day of rest, and the right to overtime pay," said Mario Cilento, president of the New York State AFL-CIO.
"They deserve to be treated with the same dignity and respect afforded other workers and should be entitled to overtime pay after 40 hours," Cilento added.
State Senator Jessica Ramos said, "Farmworkers are the backbone of New York's agricultural industry, yet they've historically been treated as second class. The pandemic has proved just how essential Farmworkers are in our lives and finding a path to paid overtime after a 40-hour week, equal to all other workers, is the right thing to do."
"We call on the Farm Wage Board to adopt a lower overtime threshold that will fairly compensate farmworkers for the essential and often physically grueling work they do," said Cilento.