New York State AFL-CIO Announces Endorsements in State Legislative and Congressional Primaries and the Congressional Special Election in Western New York
admin-user-default
19 May, 2020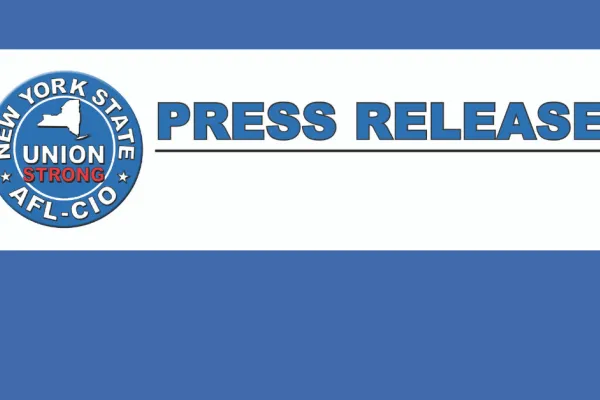 Albany - Today the 2.5 million member New York State AFL‐CIO announced endorsements in primary races for Congress, the New York State Senate and Assembly and for the Congressional Special Election in Western New York.
The endorsements are the result of careful consideration and in coordination with union members living in the districts where the races are taking place.
"We will coordinate and activate a powerful grassroots campaign to educate our members on labor's supported candidates in these races and ensure our members know all of their options on how to safely exercise their right to vote," said NYS AFL-CIO President Mario Cilento.
The campaigns will include member mailings, worksite flyers, phone bank operations, digital campaigns and texts.
In the special election in the 27th Congressional District, the federation is endorsing Nate McMurray.
Endorsements can be found here.