New York State AFL-CIO Endorses Passage of the Environmental Bond Act
New York State AFL-CIO
19 Aug, 2022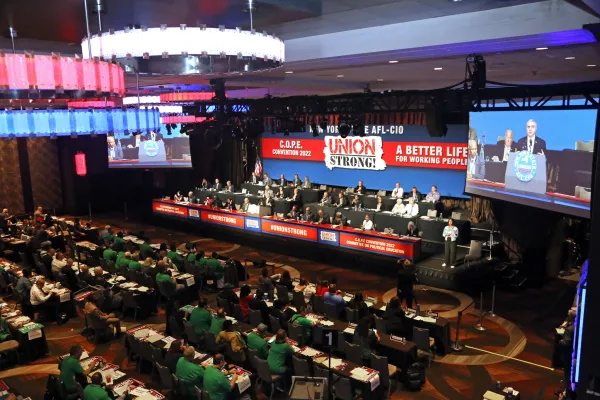 Albany – The 2.5 million member New York State AFL-CIO has endorsed passage of the Clean Water, Clean Air, and Green Jobs Environmental Bond Act of 2022.
The vote was taken at the state federation's 2022 Committee on Political Education (COPE) Convention which was held at the Sheraton NY Times Square Hotel in New York City on Tuesday, August 16.
The delegates representing union members from the public sector, private sector, and building trades unions voted unanimously in favor of passing the Bond Act.
New York State AFL-CIO President Mario Cilento said, "As a union movement, we understand and fully support making environmental improvements that will preserve and protect our natural resources while promoting clean energy projects. But just as vital is the inclusion of unprecedented labor standards that will help create and maintain solid middle-class jobs."
The Bond Act establishes strong standards for prevailing rate on construction projects and allows the state and municipalities to require contractors to execute labor peace agreements and Buy American for structural iron and steel.
The New York State AFL-CIO will be educating and mobilizing union members from now until Election Day to ensure they flip their ballot over and vote yes on Proposal No. 1.