New York State AFL-CIO President Mario Cilento Congratulates Senator Schumer
admin-user-default
07 Jan, 2021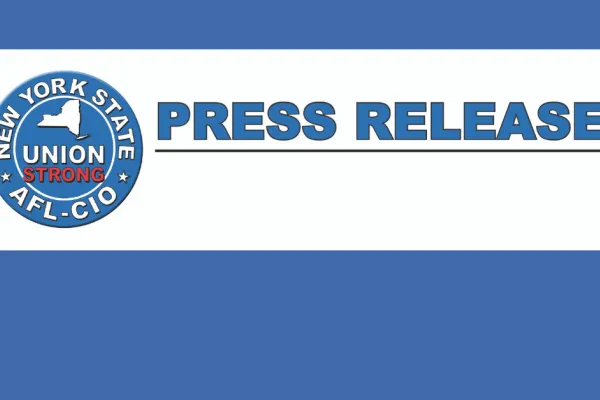 Albany, NY - "We congratulate New York's Senior Senator Chuck Schumer on his imminent elevation to Majority Leader.  We also thank Georgia's Labor Movement and union members from New York and all across the country who helped deliver Tuesday's victory for working people," said Mario Cilento, president of the New York State AFL-CIO.
"Throughout his time in office, Chuck has passionately led on issues important to unions and their members.  We look forward to working with Leader Schumer to pass the PRO Act, making it easier for workers to join together and raise their collective voice on the job, and to deliver much needed aid to states and local governments in the wake of COVID-19.  
"With a new President, a new majority, and the clear will of a country that voted for a new worker-focused agenda, we will rebuild our middle class and create an economy that works for all of us.  Our best days lie ahead," Cilento said.