New York State AFL-CIO President Mario Cilento Congratulates Governor Kathy Hochul, Thanks Members For Getting Out The Vote
New York State AFL-CIO
08 Nov, 2022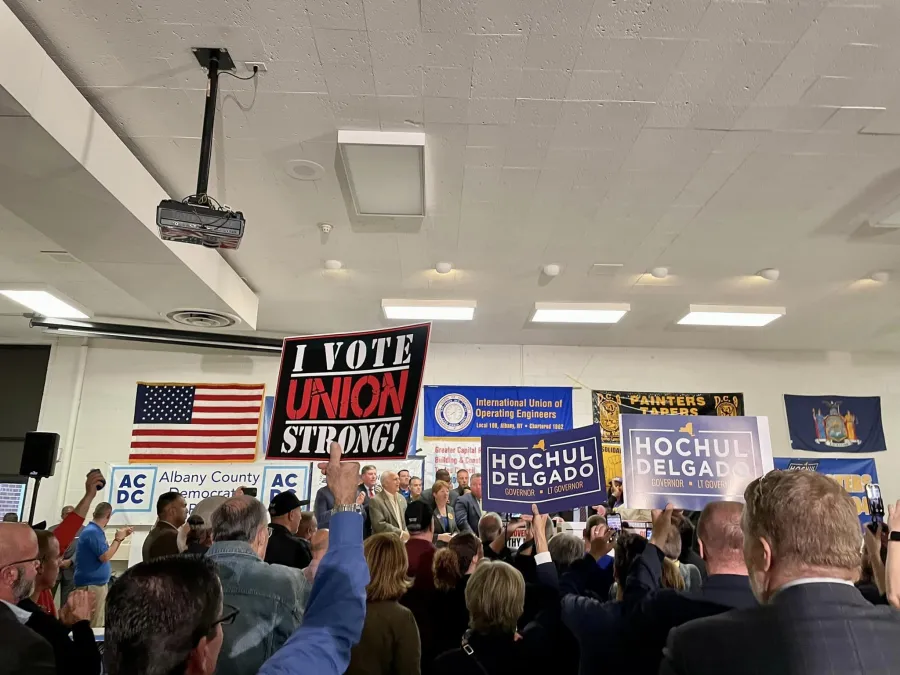 Albany - "From day one of her administration, Governor Hochul has been a strong advocate for workers, and with tonight's victory, voters across the state affirmed her vision for the future of our great state. She has demonstrated time and again that she will stand with the union movement and protect workers' rights to help grow the middle class which is why union members came out for her tonight," said Mario Cilento, President of the New York State AFL-CIO.

"Labor's strength was on full display throughout this campaign as our members educated, engaged and mobilized voters to ensure a victory for Governor Hochul, Lt. Governor Antonio Delgado, State Attorney General Tish James, Comptroller Tom DiNapoli, Senator Chuck Schumer and endorsed candidates for Congress, State Senate and Assembly. Our full-scale campaign also helped secure a resounding "yes" to the Environmental Bond Act.

"I'm particularly proud of the enthusiasm and determination of our 2.5 million members, retirees, and their families which is what makes our movement union strong. We look forward to working with Governor Hochul to continue our fight to improve the quality of life for all working people," Cilento added.