New York State AFL-CIO President Mario Cilento Applauds Passage of Pro Act
admin-user-default
06 Feb, 2020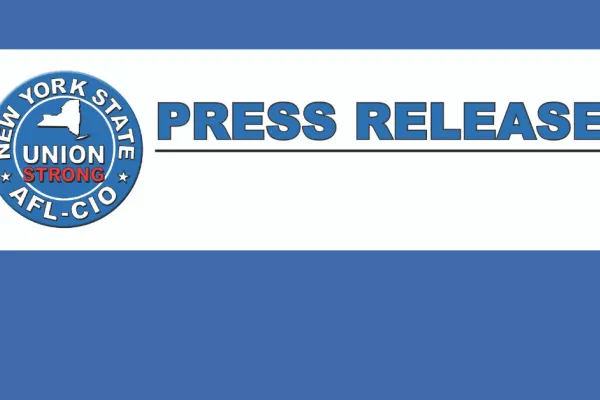 Albany – "The House of Representatives passed the Protecting the Right to Organize Act, (PRO) Act, H.R. 2474, a bill that would make the most significant changes to labor law in decades," said Mario Cilento, president of the NYS AFL-CIO.
"The Pro Act would ensure a process for reaching a first contract once a union is recognized, impose penalties against employers who retaliate against organizing drives and provide more substantial relief for workers whose rights have been violated.
"These reforms are necessary to restore some balance to our country's labor laws in the face of the increasingly drastic lengths employers have gone to silence the voices of their workers.
"We are deeply disappointed Representatives Zeldin, King, Stefanik, and Reed voted no, casting their vote against working people."