New York State AFL-CIO President Mario Cilento Calls Out HBO, a Multi-Billion Dollar Corporation for Violating Workers' Rights in Troy, NY
admin-user-default
22 May, 2021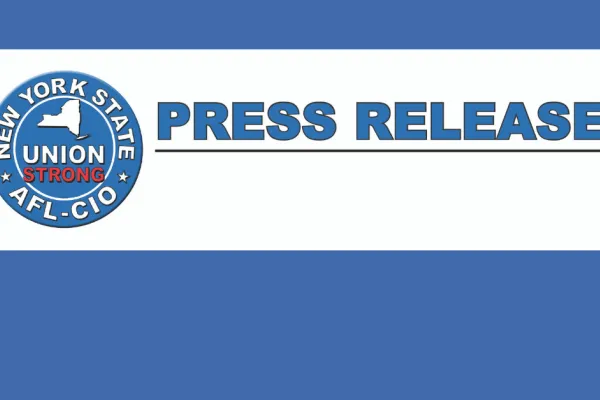 Albany, NY – "On behalf of the 2.5 million members of the New York State AFL‐CIO, I express my deep disappointment that the producers of the Home Box Office (HBO) miniseries 'The Gilded Age' are denying musicians the right to union representation," said Mario Cilento, president of the New York State AFL-CIO.
"The 23 orchestra musicians deserve the same respect as others working on the production currently underway in Troy, NY; to be represented by their union under a contract that meets industry standards.
"Even more troubling is the fact that when these musicians asked to be represented by the American Federation of Musicians (AFM), HBO fired them.
"For many of these musicians, this is their first opportunity to return to work after more than a year of being without work due to the pandemic.
"This is a blatant violation of federal labor law and a shameful disregard for workers' rights.
"We call on HBO to recognize the AFM as the union representing these musicians," Cilento said.