NYS AFL-CIO President Mario Cilento – App-based workers can have fairness and flexibility
admin-user-default
05 Feb, 2020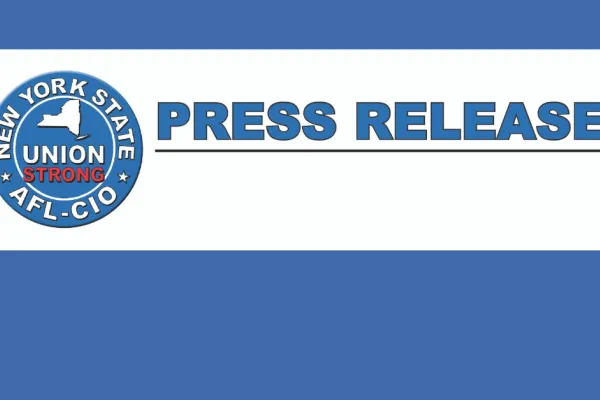 Albany - "Some App companies continue to use fear tactics to convince their workers that the flexibility of their work will go away if they're granted rights and protections other workers enjoy. Don't buy into it. We can have fairness and flexibility," said Mario Cilento, president of the New York State AFL-CIO.
"None of the proposals before the legislature include language that would prevent app companies from continuing to provide flexible work schedules. Proposals being considered simply seek to provide this growing workforce with the rights and protections that they have wrongly been denied, disadvantaging workers and taxpayers as well as businesses that play by the rules.
"These companies ought to ask workers if they want rights including minimum wage, overtime, paid family leave, workers' compensation, unemployment benefits, protections against discrimination and harassment and the right to join a union.
"Do these app companies truly believe that by providing this workforce with the same rights and protections as all other workers, that somehow app-based workers would end up being harmed?" 
###
The New York State AFL-CIO is a federation of 3,000 unions, representing 2.5 million members, retirees and their families with one goal; to raise the standard of living and quality of life of all working people. We keep New York State Union Strong by fighting for better wages, better benefits and better working conditions. For more information on the Labor Movement in New York, visit nysaflcio.org.