NYS AFL CIO President Mario Cilento Applauds Governor for taking decisive action on legislation that will improve the lives of workers
admin-user-default
06 Sep, 2021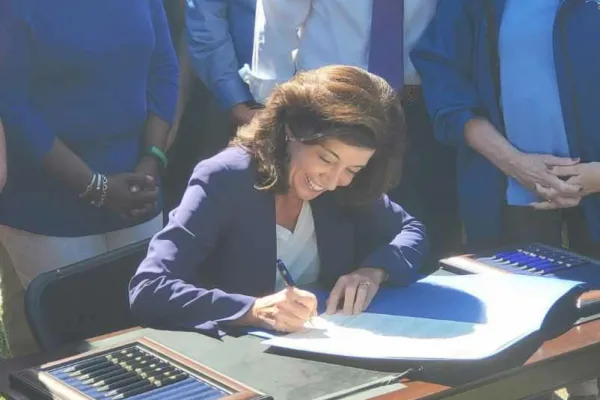 I thank Governor Hochul for taking decisive action, particularly on Labor Day, to ensure the critically important NY HERO Act is applied as intended, to protect workers from COVID-19 and future communicable disease events. 
From day one, Governor Hochul promised to work collaboratively with the Legislature and Labor, and she has delivered on that promise by signing into law several bills that will improve the lives of working people. 
The bills signed into law today will; enhance roadway work zone safety, create a fairer unemployment benefit for workers whose hours were reduced in lieu of layoff, hold unscrupulous private construction contractors liable for wage theft; and require a prevailing rate for those who work in residential buildings receiving tax breaks.
I also thank the Democratic Majorities in both houses and the bill sponsors, Assembly Labor Chair Latoya Joyner, Senate Labor Committee Chair Jessica Ramos, Senator Tim Kennedy, Assemblymember William Magnarelli, Senator Brian Benjamin and Assemblymember Carmen De La Rosa for making these life-changing bills a priority.