NYS AFL-CIO President Mario Cilento points out how wrong Senator Ortt is on minimum wage
admin-user-default
09 Dec, 2020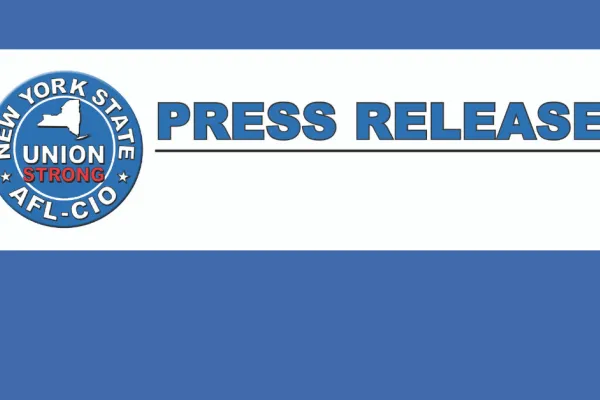 Albany - Today, Senate Minority Leader Robert Ortt and GOP lawmakers called on Governor Cuomo to hold-off on the scheduled increase in the state's minimum wage, right in the middle of a pandemic that has hit lower income earners the hardest.
This shortsighted proposal is clearly out-of-touch with the struggles of workers trying to survive in this crisis. As if the hardship and devastation of the coronavirus isn't enough, now they want to deny workers what they have been promised – a long overdue minimum wage increase that finally begins to address poverty and income inequality across this state.
No one disputes that small businesses are struggling. But it is also indisputable that low wage workers have borne the brunt of this pandemic economically, socially and otherwise. Halting a scheduled increase in the minimum wage would further harm working people as well as the small business owners who rely on them for their livelihoods.