Statement of New York State AFL-CIO President Mario Cilento on Strike by NYSNA Nurses
New York State AFL-CIO
09 Jan, 2023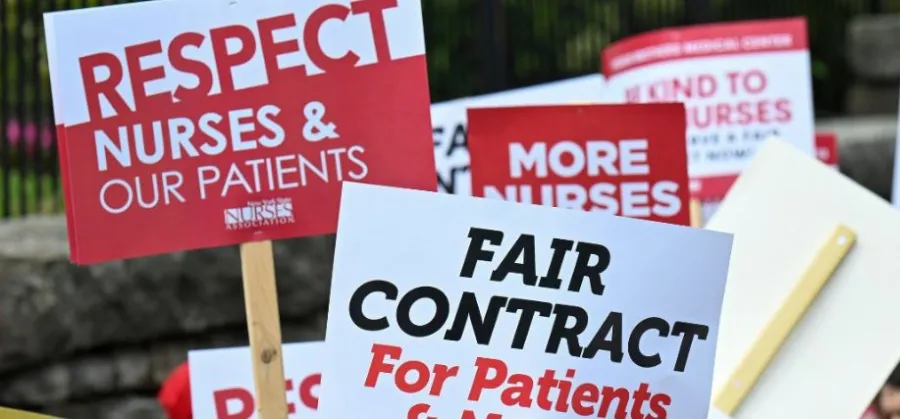 Albany, NY - "Union members across the city and state, from the public sector, private sector, and building trades are united in our support of the nurses represented by the New York State Nurses Association (NYSNA), who have been put in the unfortunate position of having no other choice than to strike," said Mario Cilento, President of the New York State AFL-CIO.
"These nurses are dedicated professionals who provide quality patient care under unimaginable conditions day in and day out that were exacerbated by the pandemic. Now they are faced with the added challenge of short staffing that has reached critical levels and could compromise their ability to provide the best quality care to their patients.
"It is unfathomable that these hospitals are showing such complete disregard for the pressure under which these nurses work and all they do for their patients each day. Their treatment of these nurses is proof that all their words of adulation for their healthcare heroes during the pandemic were hollow.
"It is time for the hospitals to treat these nurses fairly, with the dignity and respect they deserve, and to negotiate in good faith, quickly, to ensure nurses can get back to serving their communities by providing superior care to their patients," Cilento said.