Statement of New York State AFL-CIO President Mario Cilento on Unemployment for Striking Workers
admin-user-default
06 Feb, 2020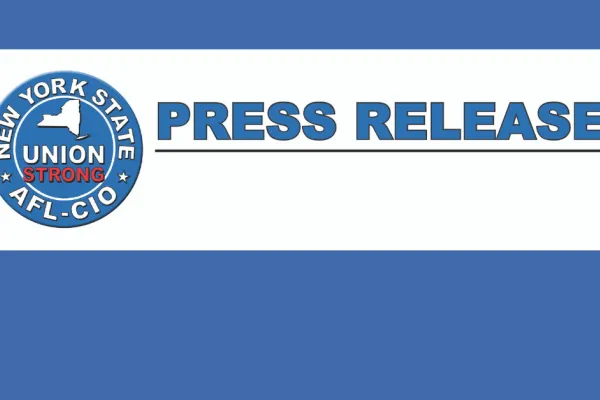 Albany - "Once again New York State is leading the nation in protecting working people. Today, Governor Cuomo signed legislation that will allow striking workers to file for unemployment benefits two weeks after being out on strike. This is a huge victory for unionized workers who until now had to endure an incredible hardship by waiting seven weeks to claim unemployment benefits.
"The difficult decision to exercise their right to strike is made by workers only after their employer forces their hand by threatening to diminish their wages, benefits and conditions of employment.  It is an absolute last resort.
"We thank the sponsors of the bill, Senator Tim Kennedy and Assemblyman Sean Ryan, for their outstanding leadership on this critical issue."