Statement of New York State AFL-CIO President Mario Cilento on Court Decision that App-Based Workers are Employees
admin-user-default
26 Mar, 2020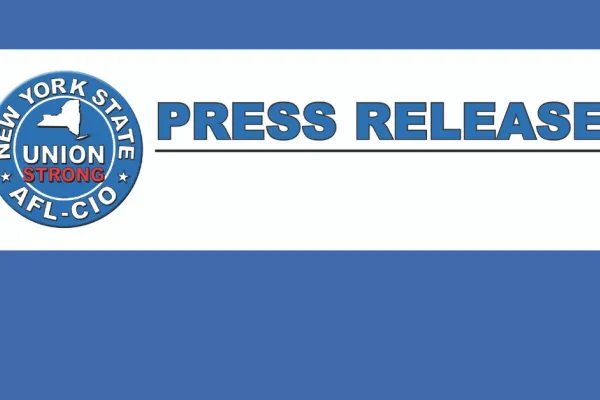 Albany - Today, the New York State Court of Appeals decided that Luis Vega, a Postmates delivery person, as well as similarly situated workers, are employees for Unemployment Insurance purposes.  Mario Cilento, President of the New York State AFL-CIO, issued the following statement in response: 
"The Court of Appeals has confirmed what we have said all along – app-based employers have been misclassifying workers and denying them their rights for no other reason than their own bottom-line. 
"The harm caused by this injustice has never been clearer than during this pandemic.  App workers are getting sick, and in some cases dying.  Many have had no choice but to work because they have been wrongfully excluded from permanent workplace protections and even emergency state relief in response to COVID-19.
"Maybe this decision and this pandemic will encourage app companies to do the right thing.  Regardless, we will not rest until the law is changed to remove any doubt or excuse; app workers in New York are entitled to all the protections afforded other hardworking New Yorkers." 
A copy of the decision can be found at: https://www.nycourts.gov/ctapps/Decisions/2020/Mar20/13opn20-Decision.pdf
###
The New York State AFL-CIO is a federation of 3,000 unions, representing 2.5 million members, retirees and their families with one goal; to raise the standard of living and quality of life of all working people. We keep New York State Union Strong by fighting for better wages, better benefits and better working conditions. For more information on the Labor Movement in New York, visit www.nysaflcio.org.