Statement of New York State AFL-CIO President Mario Cilento on the PRO ACT
admin-user-default
04 Feb, 2021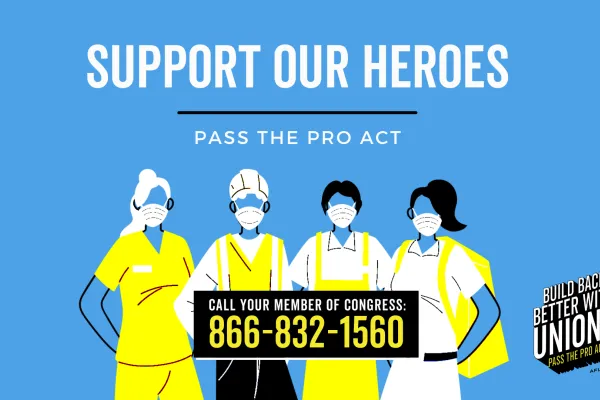 "The New York State AFL-CIO stands shoulder-to-shoulder with union members across the country in support of the PRO (Protecting the Right to Organize) ACT.
It is the most significant worker empowerment legislation since the Great Depression because it will expand collective bargaining ensuring workers can exercise our freedom to organize. Once a union is recognized, it will ensure workers reach a first contract quickly and it will hold accountable any employer who punishes striking workers or retaliates against collective bargaining.
We already know that when union membership is greater, our wages, benefits and quality of life are better.
Passing the PRO ACT is exactly the legislation we need to help lift working people out of the most challenging health and economic crisis of our lifetime.  
We call on all members of New York's congressional delegation to support the bill and fight for its swift passage."