Statement of NYS AFL-CIO President Mario Cilento on the Met's Lockout of Local One IATSE
admin-user-default
09 Dec, 2020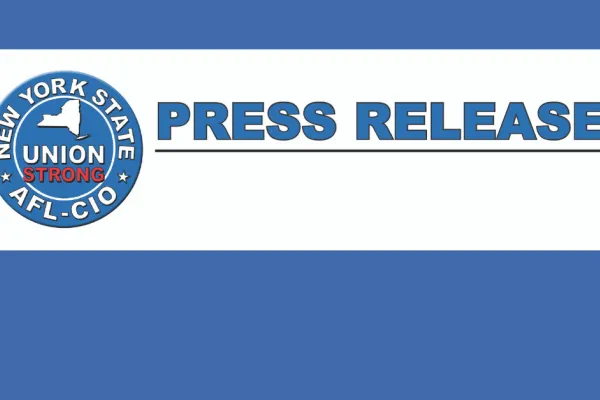 NYC - The dedicated and hard-working stagehands, shop crew members and designers of Local One of the International Alliance of Theatrical Stage Employees (IATSE) have been out of work throughout the coronavirus pandemic after the Metropolitan Opera house shut down. Now, adding insult to injury, the Met has locked out these workers in a despicable attempt to use this crisis as leverage during contract negotiations.
It's a new low. Even worse, Met management is demanding IATSE members take a 30 percent pay cut for an indefinite period, in exchange for short term relief payments the Met knows these workers desperately need. 
It is outrageous and shameful which is why the members of Local One IATSE have the full support of their 2.5 million brothers and sisters of the New York State AFL-CIO. We stand with them and all the unionized workers at the Met in their fight for fairness during these challenging times. 
We are all in this crisis together but workers, who are already paying such an extraordinary price, cannot and must not be taken advantage of.